33022,33336,33327,33376,33373,33379
Fleeces are enjoying a bit of a renaissance period as of late, due in part to the sudden dip in temperature we've recently experienced. The reasons for their resurgence are a little more involved than simply 'the change in weather' however, particularly in the luxury sector. Fit, function, fabrication and outfit-curating potential all play vitally important roles in deciding which fleece styles are right for you and your wardrobe.
As public attention continues to turn towards this most timeless of wardrobe staples, we've decided to bring you our edit of the most exceptional fleece styles from our latest showcase.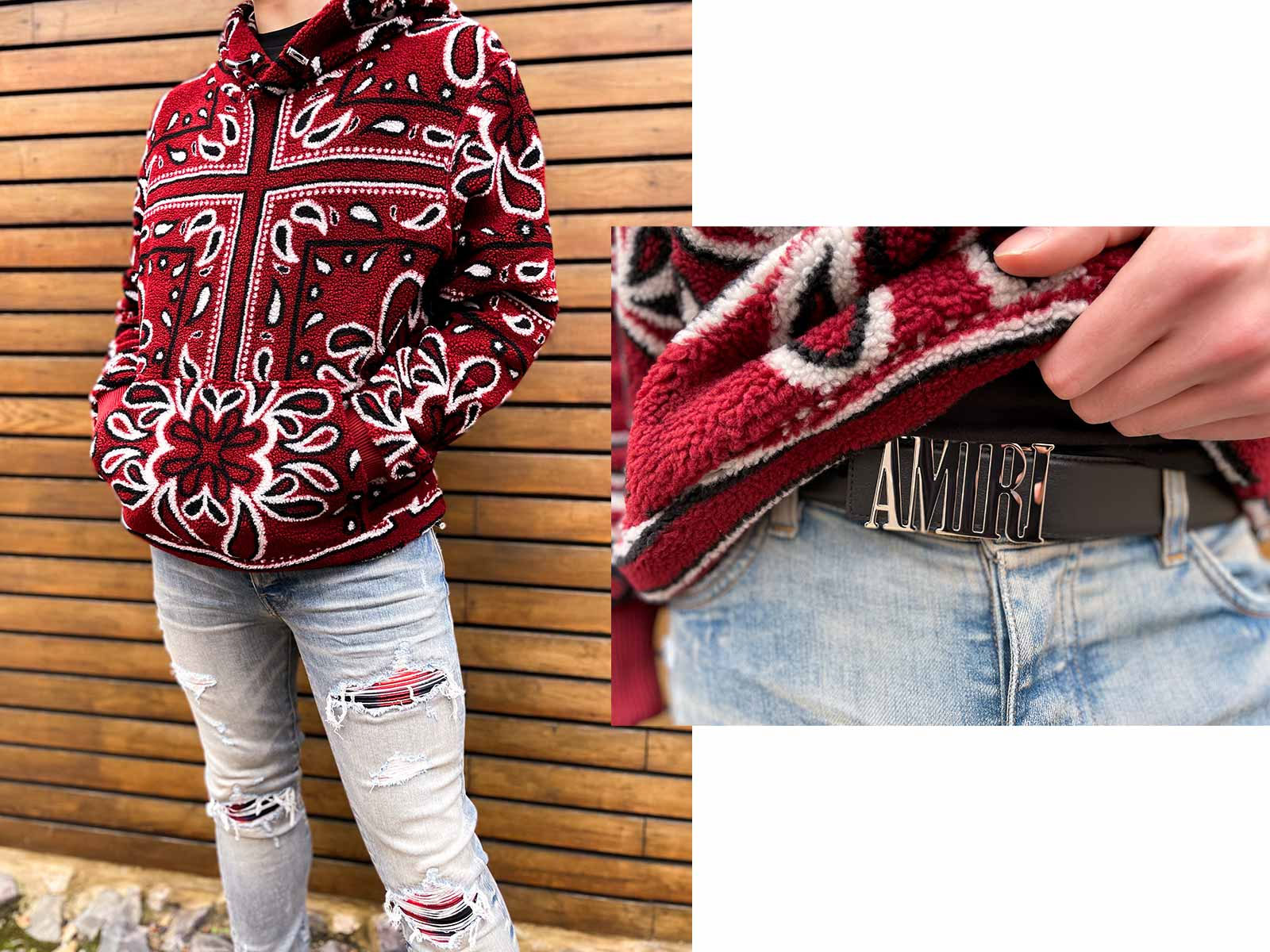 Amiri Red Bandana Fleece Hoodie
Mike Amiri has a special relationship with the bandana. It's an important symbol of his love affair with the glory days of rock n' roll and is deftly incorporated into styles like our Black Amiri Bandana Stars Sweatshirt, Bandana Thrasher Black Jeans and now this Red Bandana Fleece Hoodie from Amiri's most recent collection. It's a deliberately striking graphic that's augmented even further by the eye-catching red base upon which it lies, reminding us of the type of headwear you might expect to see on the likes of legendary Guns N' Roses frontman Axl Rose. Our featured Amiri fleece fits perfectly into the label's extensive catalogue and certainly looks the part when worn with a pair of their coveted distressed jeans.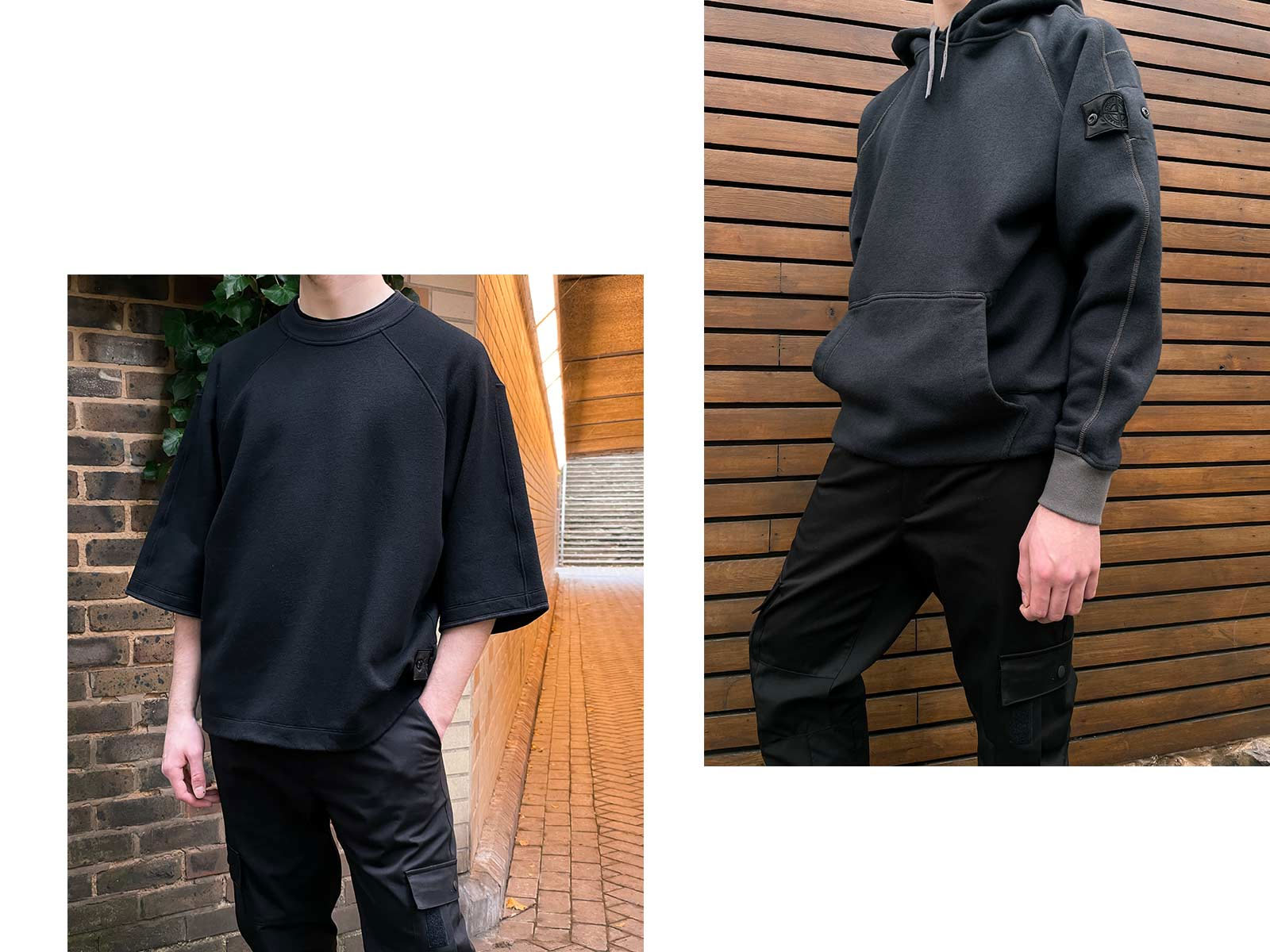 Stone Island Shadow Project Grey Wool-Cotton Fleece Hoodie
Stone Island Shadow Project Grey Wool-Cotton Fleece Hoodie is admittedly somewhat of a wild card entry to our list, having more of a hybrid feel to it with its jersey-cum-fleece fabrication. But it's for exactly that reason that we've decided to include it. Having the best of both worlds in this regards only adds to its versatility, making it a very competent outfit option for a multitude of varying scenarios. It has the effortless attitude of your favourite loungewear styles, while still possessing the technical aptitude to be more than reliable in the great outdoors, where fleeces are most commonly worn. It's yet another shining example of Stone Island and its specialist Shadow Project division's deep appreciation for the nuances in fabrication and how they affect our practical usage in the real world. Special mention should also be given to Stone Island Shadow Project's Black Short Sleeve Sweatshirt from the same collection, which utilities the same fabric composition and shares a similar profile with the aforementioned hoodie.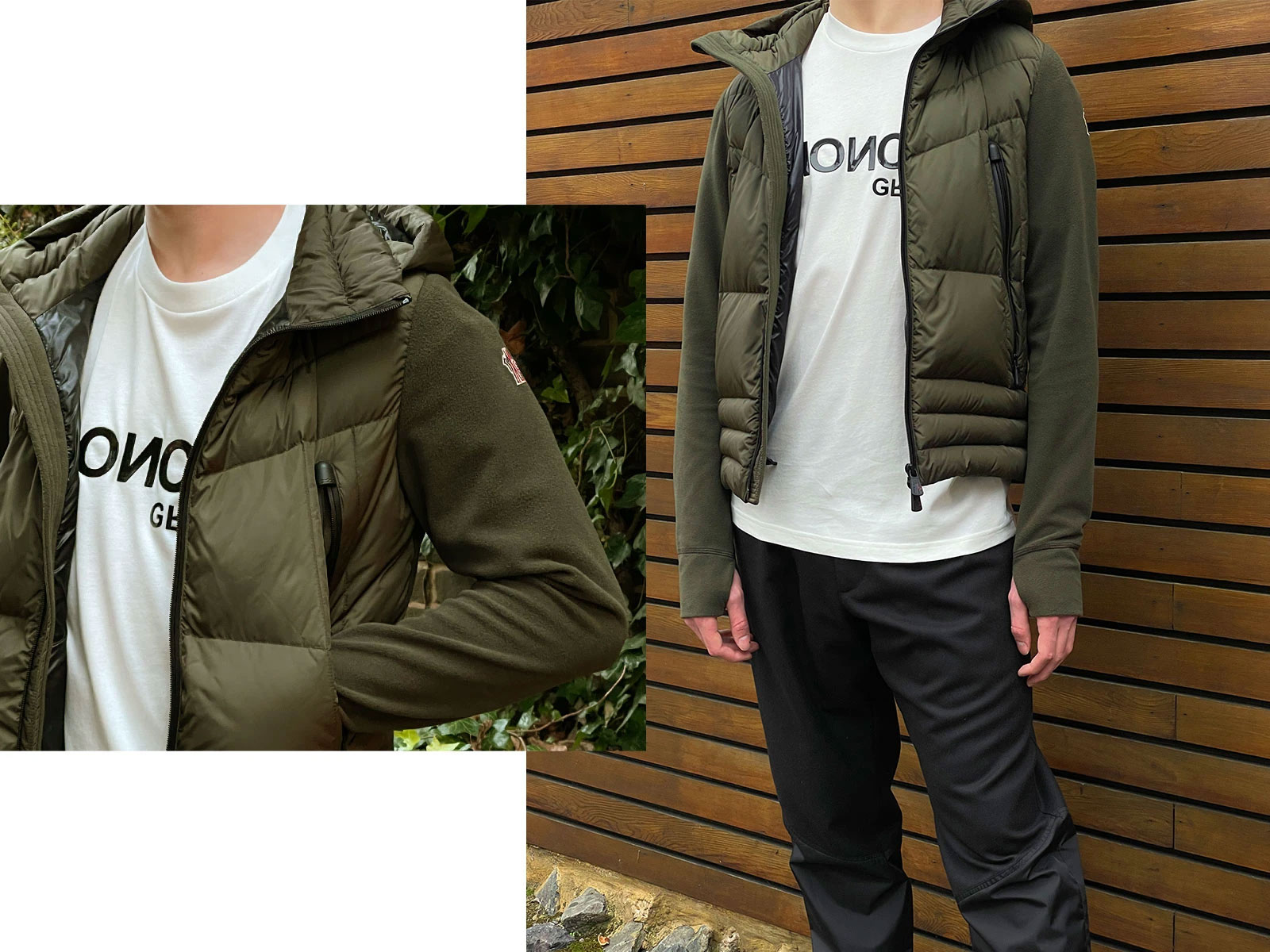 Moncler Grenoble Army Green Polar Fleece Cardigan
Few would dispute Moncler's pedigree in the winter apparel and sports fashion markets, and even fewer Moncler Grenoble's. So it should surprise precisely nobody when we suggest this stunning Army Green Polar Fleece Cardigan for your winter wardrobe refresh. Moncler Grenoble's 'performance first' design template is showcased perfectly in this latest winterwear offering which features a technical polar fleece fabrication with added stretch for an optimised fit. But the advanced functionality doesn't stop there. The down-filled, nylon body panel effectively repels wind and rain whilst simultaneously keeping the wearer warm in even the most frightfully frosty conditions.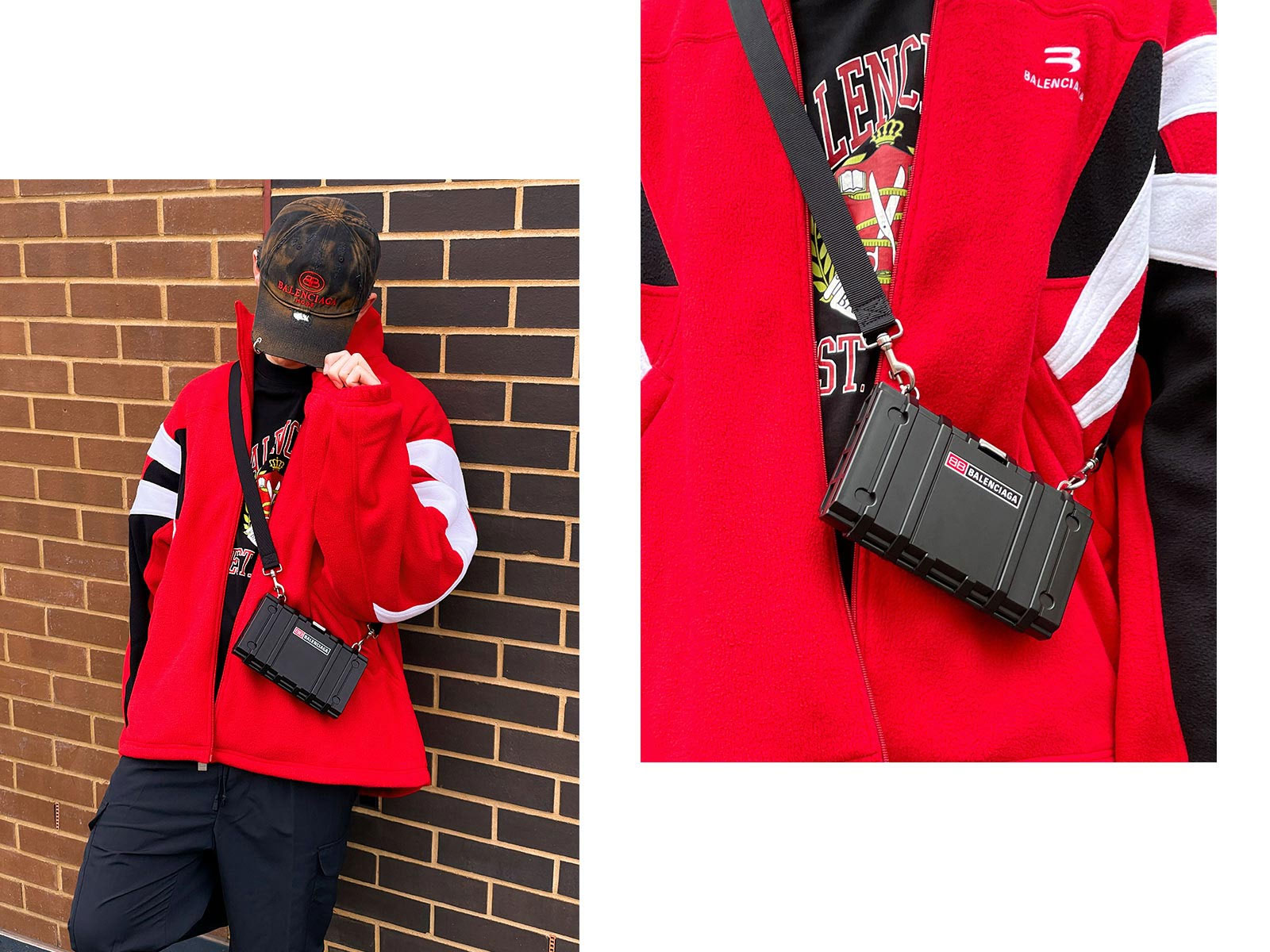 Balenciaga Red Sporty B Cosy Tracksuit Jacket
When it comes to understanding the focus of Balenciaga's Red Sporty B Cosy Tracksuit Jacket, the clue is in the name itself. The word 'Cosy' is more than just some superfluous fluff designed to over-market the piece, it's a symbol of the garment's core principles and an insight into the present direction of the Balenciaga brand on a more holistic scale. Generally speaking, Demna Gvasalia's Balenciaga has placed a marked emphasis on comfort and accessibility with oversized fits and easy fabrication being commonly occurring themes. All that and more are represented in this featured fleece jacket, which also lives up to its 'sporty' moniker with contrasting block panelling. Its effortless style incarnate and no luxury label does it quite like Balenciaga…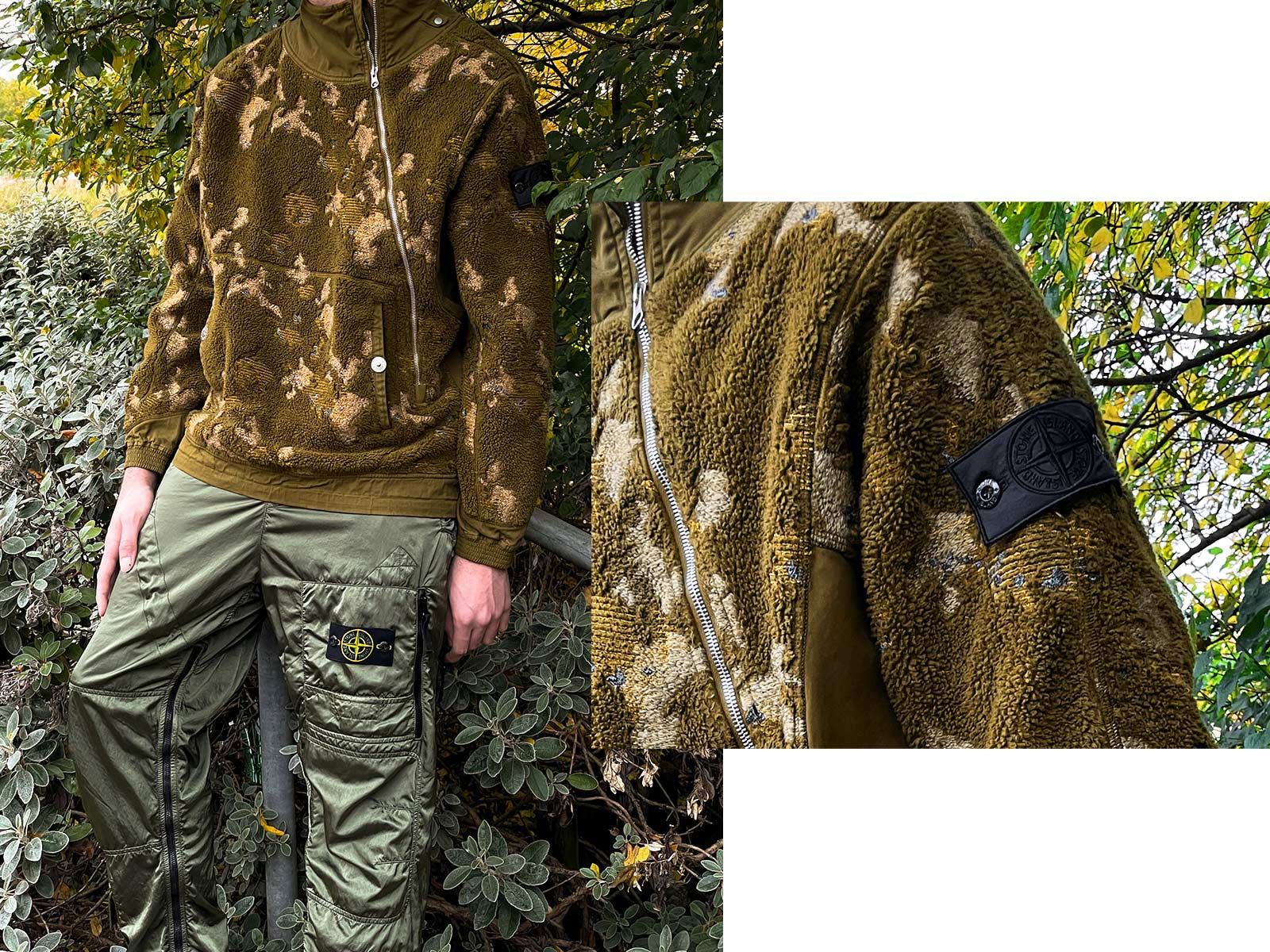 Stone Island Shadow Project Khaki Camo Fleece Sweater
Stone Island Shadow Project's Khaki Camo Fleece Sweater from their AW21 collection is enriched by a plethora of technical features and intricacies that make it a utilitarian enthusiast's dream. From the asymmetric zip body fastening to the reinforced nylon accents, this fleece is designed with both accessibility and functionality in mind – essential properties that we've come to appreciate and now expect from the Stone Island Shadow Project. Of course, the star of the show is none other than the fleece detailing itself, which is presented in this khaki camouflage pattern that incorporates multiple, detailed stitching techniques for a unique patchwork/collage style effect.