36919,36925,36930,36927
Come wind, rain or sunshine, the t-shirt is already one of the most fundamental components of any seasonal wardrobe, but in the spring and summer months, it becomes almost the default garment of choice, regardless of any one person's personal style preferences. Thankfully, it's also an area to which designers regularly devote a lot of their time and attention, riffing on the time-honoured formula with exciting and innovative new designs, prints and fits to keep us guessing…
As the British summer begins to reach its peak, we've sifted through our expansive collection of t-shirts to uncover the real stars of the show. A curated edit of tees with winning feature sets, including (but certainly not limited to) bold, statement-making graphics, iconic logo motifs and versatile personalities that will completely transform your summer wardrobe for the better.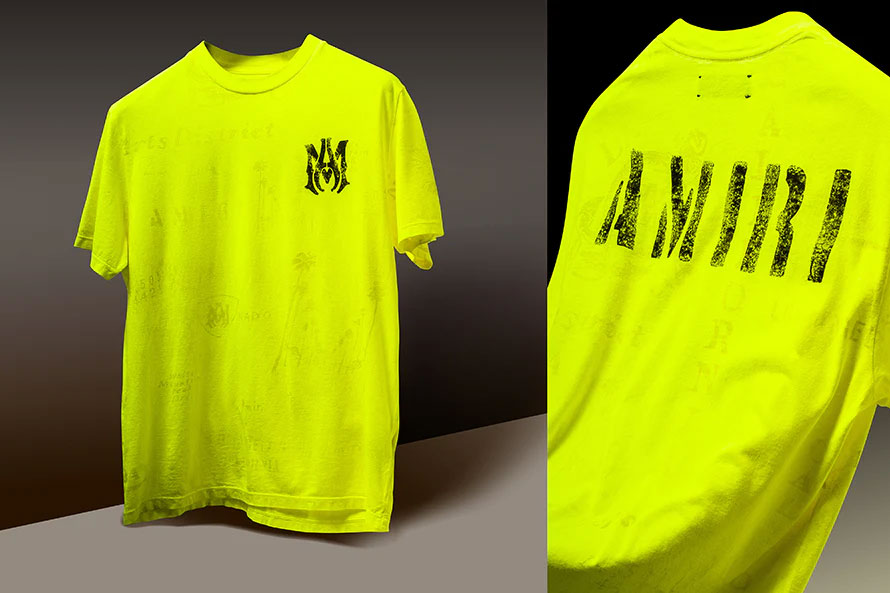 Amiri Lime Army Stencil T-Shirt
Light up the room this summer with this Lime Army Stencil T-Shirt from Amiri, presented in a luminescent lime colourway that's sure to turn a few heads and spark a few conversations. And if that's not enough to constitute a 'statement-making design', then how about the varying stencil prints and graphics that are interspersed throughout the garment? Easily one of the easiest tees to recommend on our list, this style will match perfectly with any number of distressed denim jeans in our Amiri showcase.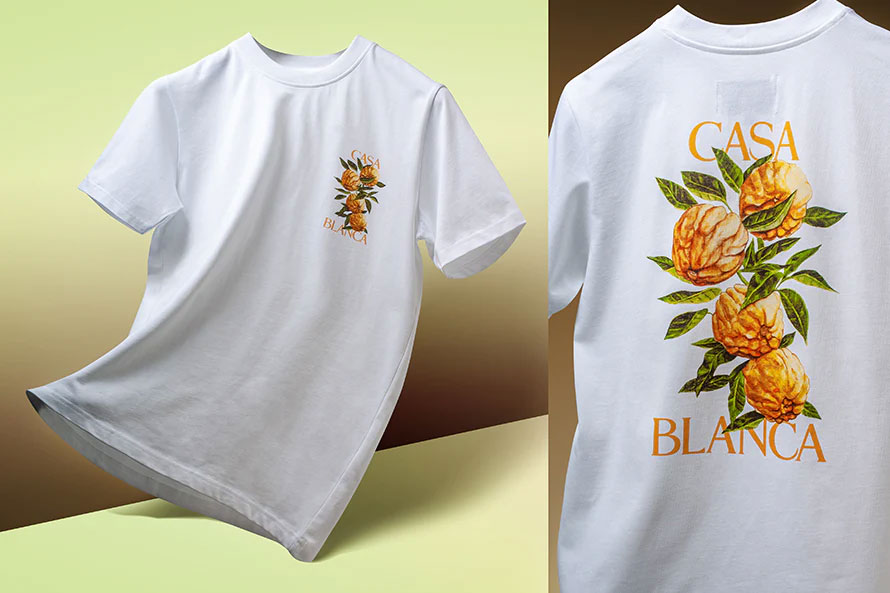 Casablanca White Yuzu Print T-Shirt
Casablanca has truly taken off as a brand as of late and we've been treated with hit after hit during the course of the summer. Their t-shirt selection is one of many areas in which they've excelled, with this Yuzu Print T-Shirt narrowly beating off the stiff competition from the same label. There's just something about the delectable-looking fruit captured in the front and back graphics that evoke wondrous images of the scenic European countryside at the height of the summer and that's reason enough for it to get our vote.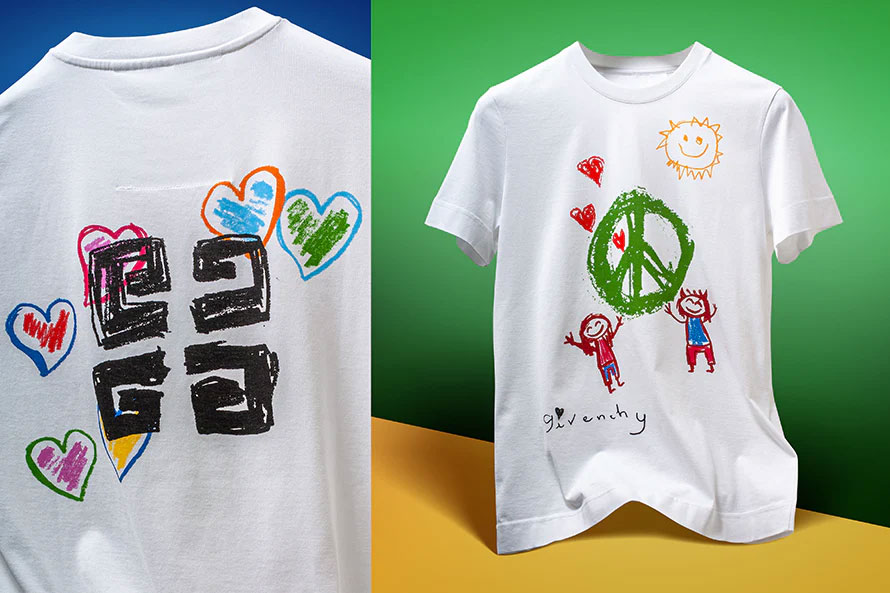 Givenchy White Peace Graphic Print T-Shirt
Considering that Givenchy has a reputation for producing slightly darker, gothic-inspired designs for their ready-to-wear collections, you'd be forgiven for mistaking this contrastingly whimsical Peace Graphic Print T-Shirt for the work of an entirely different designer altogether. But it's a stylistic deviation that feels particularly apt for the summer months, with Matthew M. Williams proudly advocating for smiles and positive vibes to compliment the good weather. After all, who doesn't feel more at peace when the sun is shining down on them?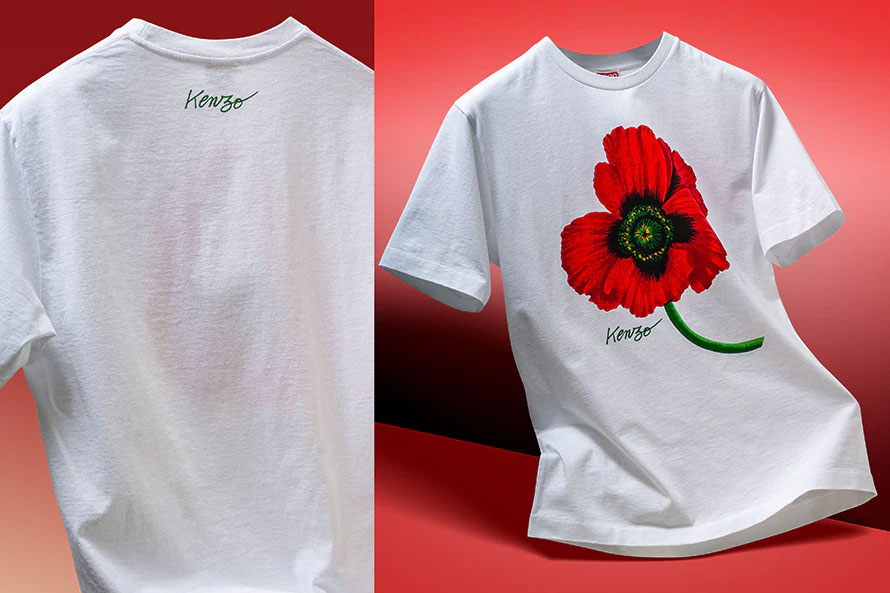 Kenzo White Kenzo Poppy T-Shirt
Kenzo has been experiencing somewhat of a renaissance in recent times, spurred on by the recent appointment of Nigo as brand artistic director and the wild hype surrounding his debut collection. Such is the considerable impact of said hype that we'd be completely remiss to not include such a cornerstone of his AW22 showcase on our list. The bold and bright red poppy print is splashed all over a range of ready-to-wear styles, in a similar vein to our featured White Kenzo Poppy T-Shirt, which feels particularly tipped to succeed during the summer months.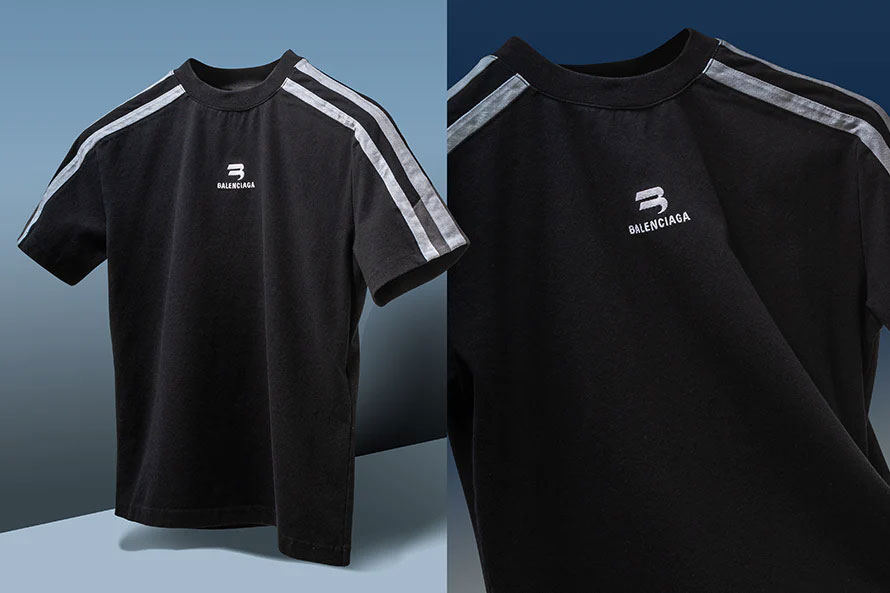 Balenciaga Black Sporty B Shrunk T-Shirt
Balenciaga's Sporty B Shrunk T-Shirt is a real subversion of what we've come to expect from Demna Gvasalia's aesthetic template, particularly during his tenure at Balenciaga. Outrageously oversized fits have effectively become normalised for the label, but our featured t-shirt takes things to the complete other extreme by fitting more like a SKINS compression garment that one would wear to the gym. And this is by no means a bad thing. Not only does the 'shrunk' sizing allow for more of your body to be exposed to the refreshing sunshine, but it works very well as a base layer if you decide to pair it with a looser shirt over the top.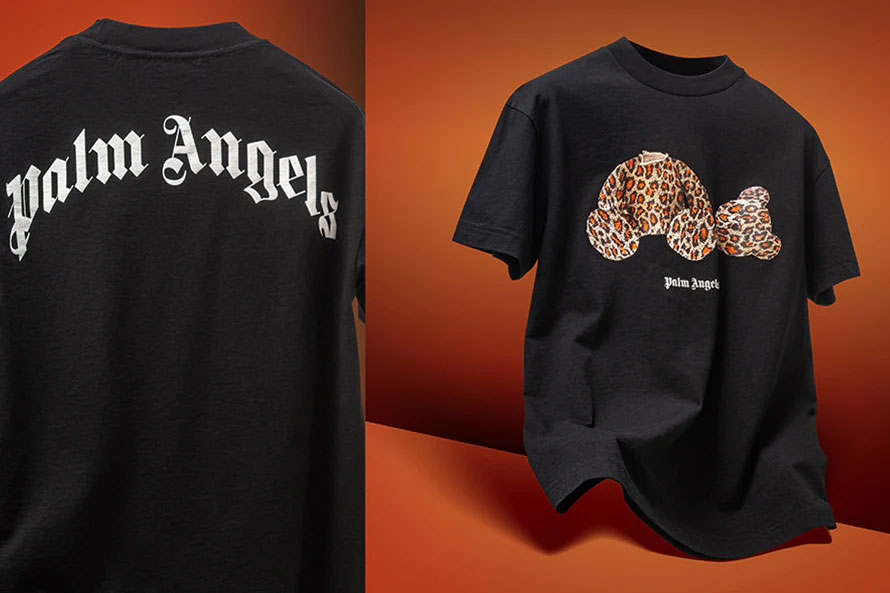 Palm Angels Black Leopard Bear Print T-Shirt
The evolution of the Palm Angels bear has been a fascinating subplot in the label's story. This leopard print skin featured on this Leopard Bear Print T-Shirt is the latest iteration of the bear that has effectively served as the unofficial mascot of Palm Angels since it was first introduced. And it might just be our favourite one yet. When executed with just the right amount of restraint, leopard print can be a great way to add a bit of zesty flair to your summer look, and we reckon that Francesco Ragazzi has struck the perfect balance with this expressive yet tasteful reskin of his beloved bear buddy.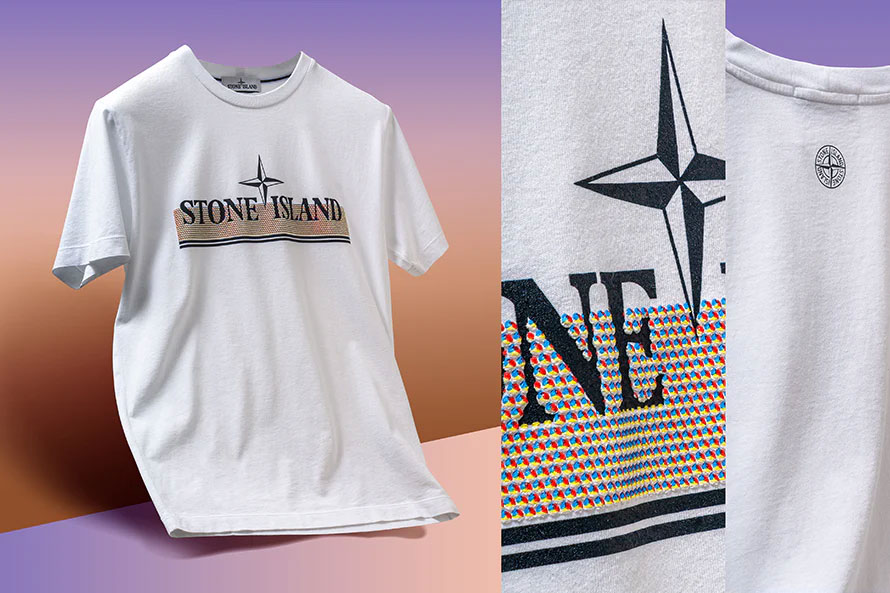 Stone Island White Tricromia One Print T-Shirt
Stone Island's Tricromia One Print T-Shirt features a clean and classy design that's perfect for uncluttered looks with a touch of refinement. The iconic chest logo graphic has a satisfyingly symmetrical look to it, which just seems to make it all the more aesthetically pleasing and, most importantly, makes it an absolute breeze to style into your summer rotations. Whether you choose to pair it with a pair of baggy denim shorts or a slightly more sophisticated pair of chino shorts, Stone Island's logo t-shirt will look and feel right at home.