30769,30772,30775,30779
It's really not been easy to keep track of the weather of late, with Britain recording one of its wettest and sunless summers in many a year. The increasingly unpredictable weather has admittedly made it difficult for us to plan outfits and get our wardrobes in order for the season. But where most see obstacles, our style team at Zoo Fashions see opportunities.
In order to adapt to these uncertain weather conditions, we turn to one of the most adaptable (and essential) of clothing styles: the lightweight jacket. Our latest edit features a varied selection of lightweight jackets with unique and functional qualities to get you through the unstable climate fluctuations and upcoming transitional months.
Y-3 Multicolour Camo Jacket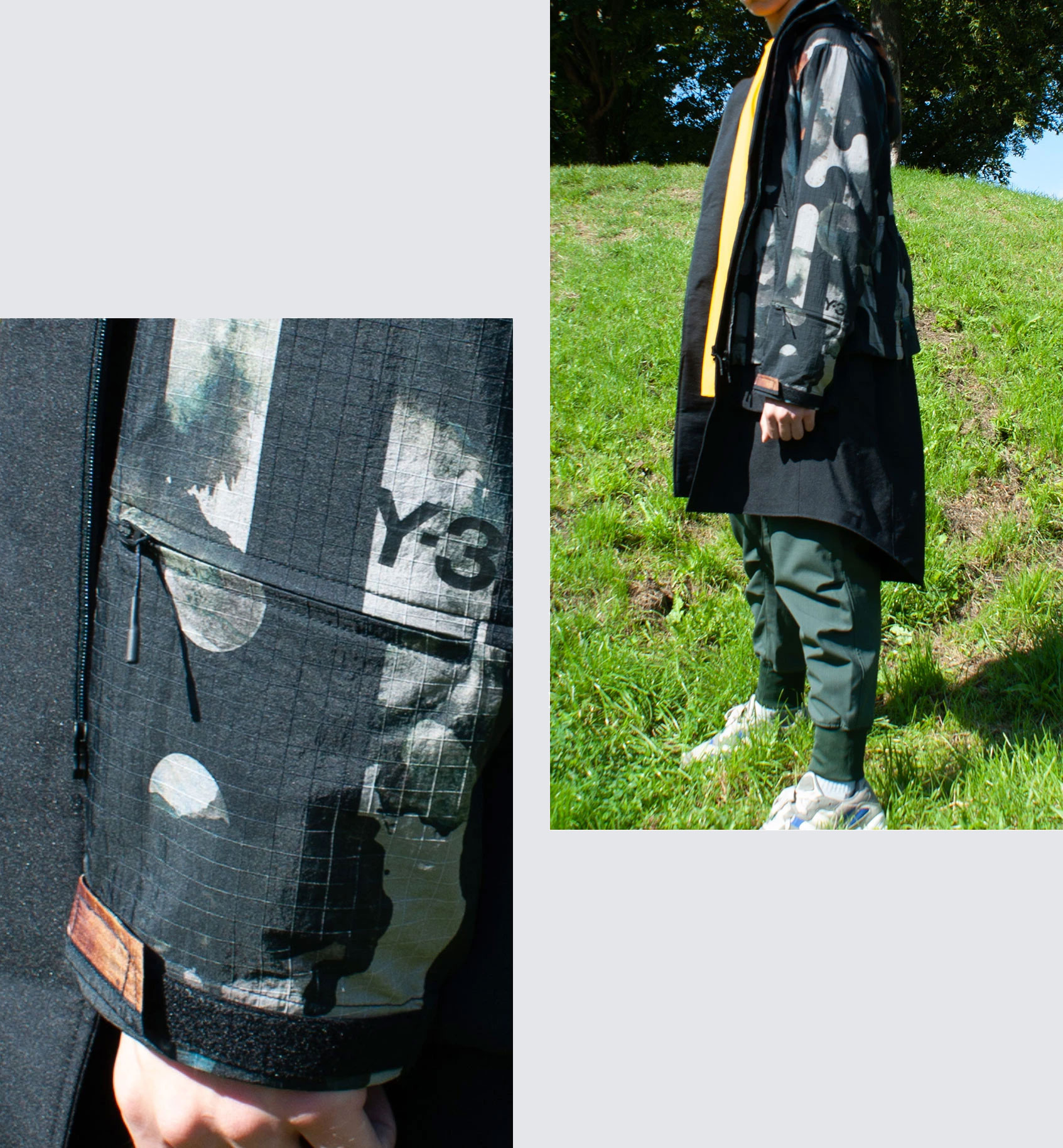 Yohji Yamamoto's enduring influence on the Y-3 brand is immediately noticeable in this Multicolour Camo Jacket from their AW21 menswear collection. Its long, hanging silhouette and contrasting infusion of colours against a black backdrop are textbook Yohji characteristics that really accentuate the 'fashion' element of one of the world's leading sports-fashion brands. In terms of functionality, it's a utilitarian dream with a unique modular design whereby the inner layer can be entirely separated from the outer, giving you multiple ways to wear it depending on the weather and your own personal style.
Moncler Lioret Maroon Nylon Down Jacket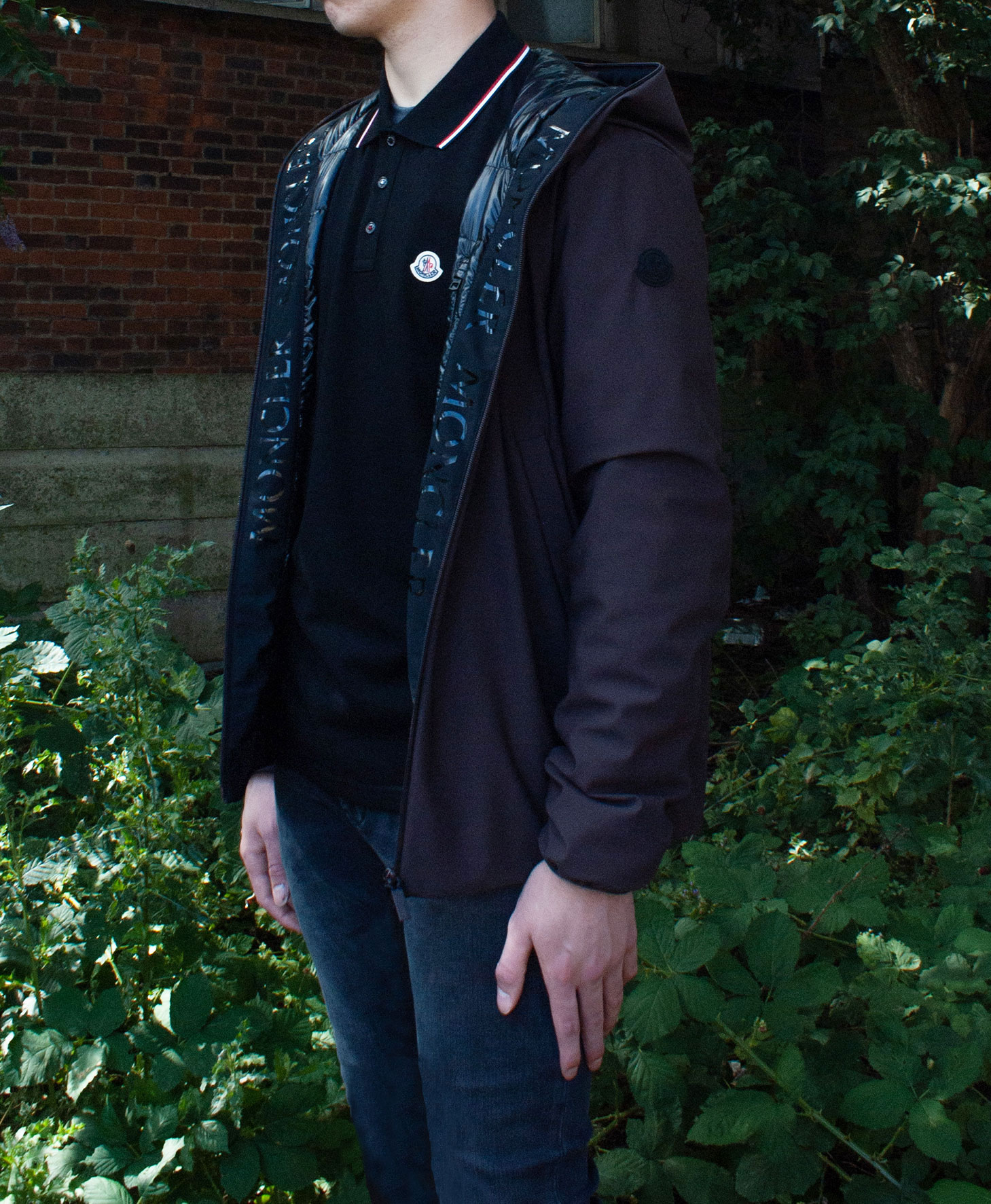 Moncler Lioret Maroon Nylon Down Jacket combines the very best qualities of Moncler into an exquisite, ready-to-wear package. The soft-shell nylon outer fabric is tough yet flexible and combines perfectly with the shiny, nylon laqué lining – a trademark fabric for the label. The lightweight down filling provides all the insulation of your more typical Moncler puffer jacket (think Mayas and Clunys), wrapped up nicely in a chic, trimmed down package. Lioret has a decidedly metropolitan feel and is ideal for city escapades in the transitional seasons.
Stone Island Shadow Project Gore-Tex Paclite Jacket & Utility Vest Set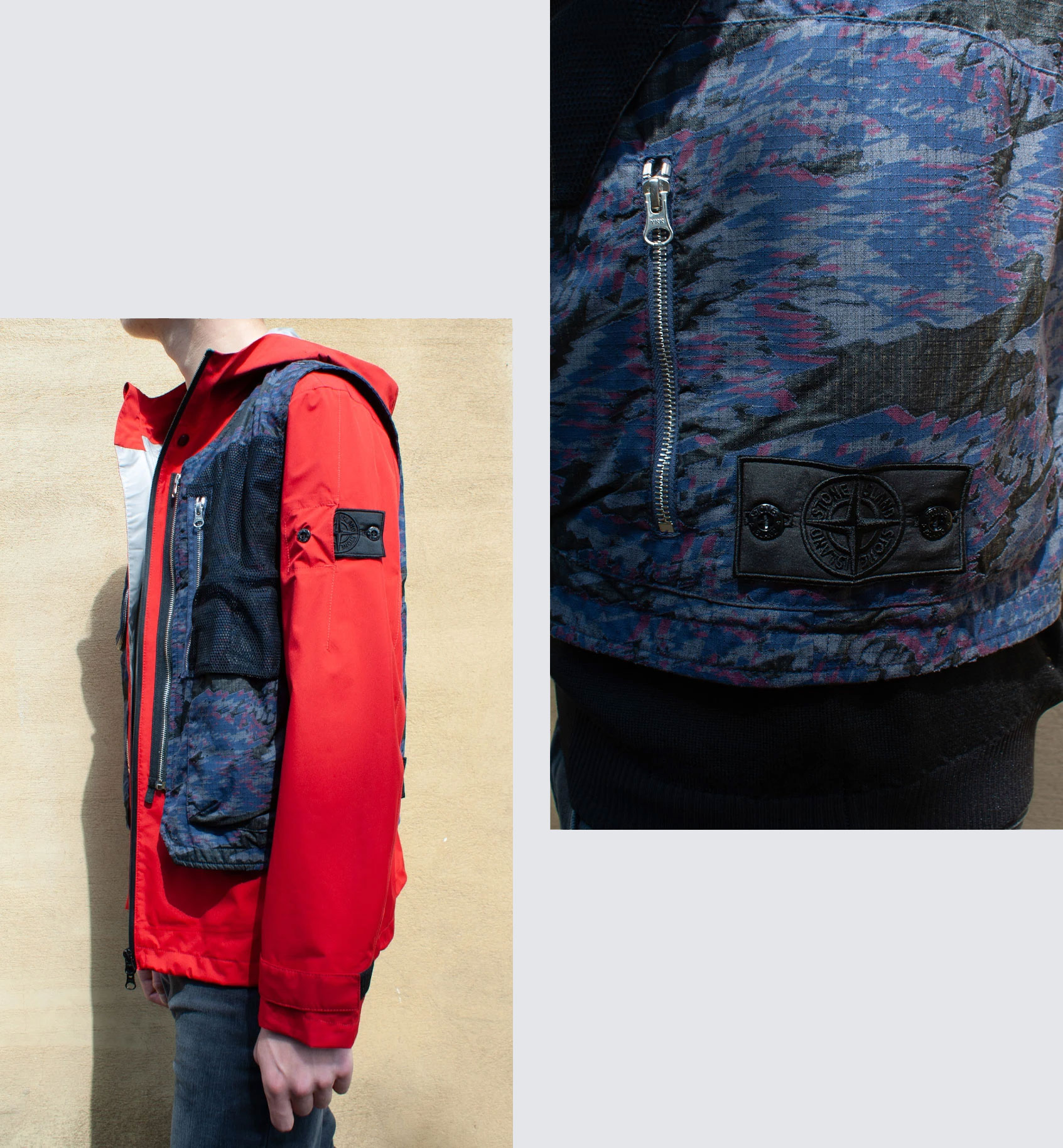 One of the most unique styles in our jacket edit, the Stone Island Shadow Project Gore-Tex Paclite Jacket & Utility Vest Set is actually a combination of the label's Red Gore-Tex Paclite Jacket and Blue Dévoré Utility Vest and represents the designer's vision for the intended 'complete' look. It's Errolson Hugh and his ACRONYM® design team at their creative best, pushing the boundaries off innovation and functionality in fashion once again and showcasing the innovative significance of Stone Island's Shadow Project. As a practical piece of outerwear, it comes complete with all the bells and whistles you would expect from a Stone Island jacket, the durable GORE-TEX PACLITE® shell being amongst the most marketable. An excursion-ready style for adventures in the wilderness and beyond…
Palm Angels Black Curved Logo Gilet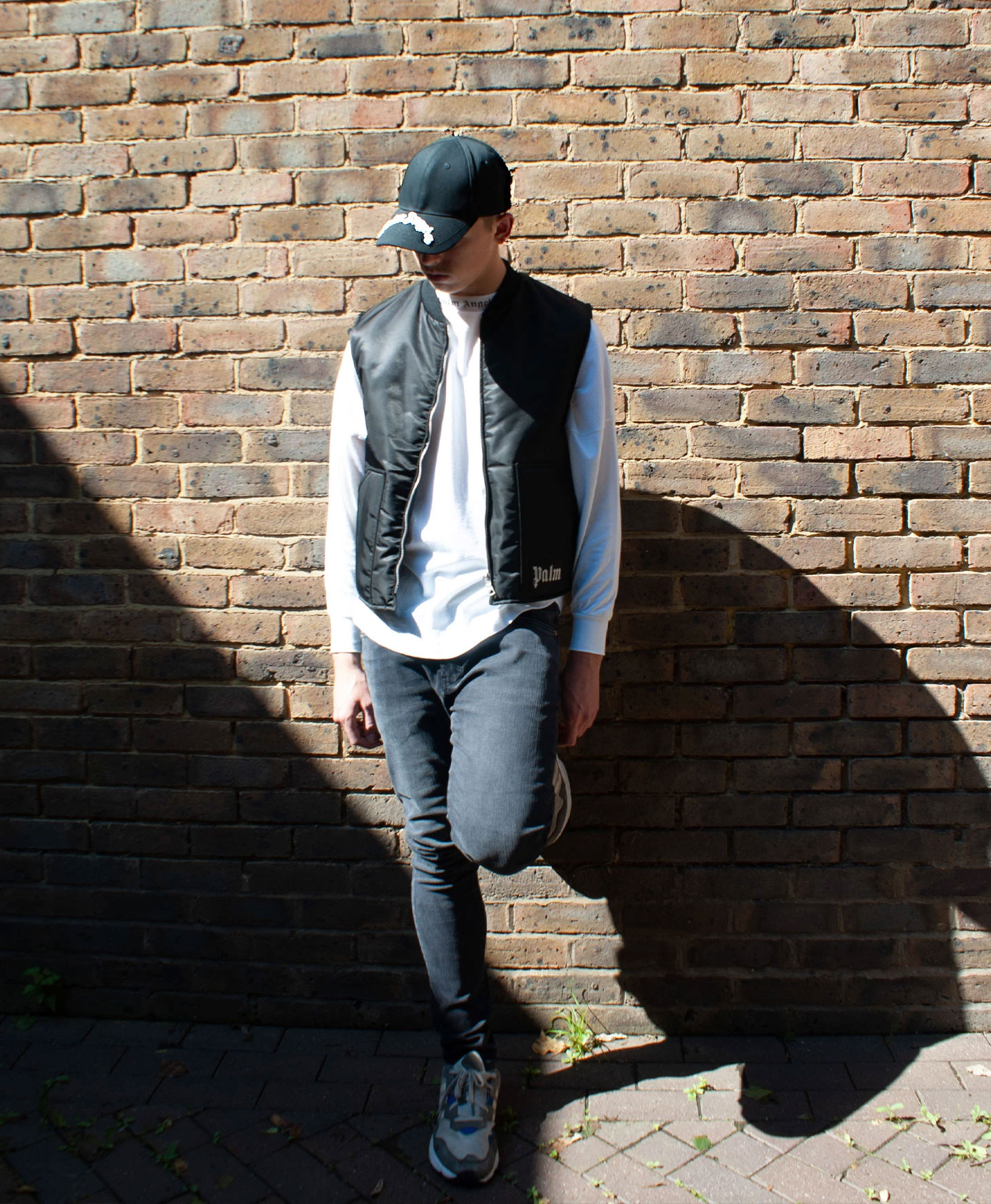 At least one sturdy, padded gilet should be in every modern man's wardrobe for in-between season dressing and, as has been the case these last few months in the UK, slightly more unpredictable weather conditions. Palm Angels' Black Curved Logo Gilet is perfect for those occasions when the cold winds start to pick up and you just need that little bit of added protection for your torso area (after all, that's where you'll feel it the most!). The padded lining ensures optimal insulation, all while remaining deceptively lightweight so you can retain that freedom of movement that all good gilets should allow. We like how Palm Angels have opted for a more toned-down aesthetic, giving your underlying garment the platform to shine.
Givenchy Red Wool Logo Bomber Jacket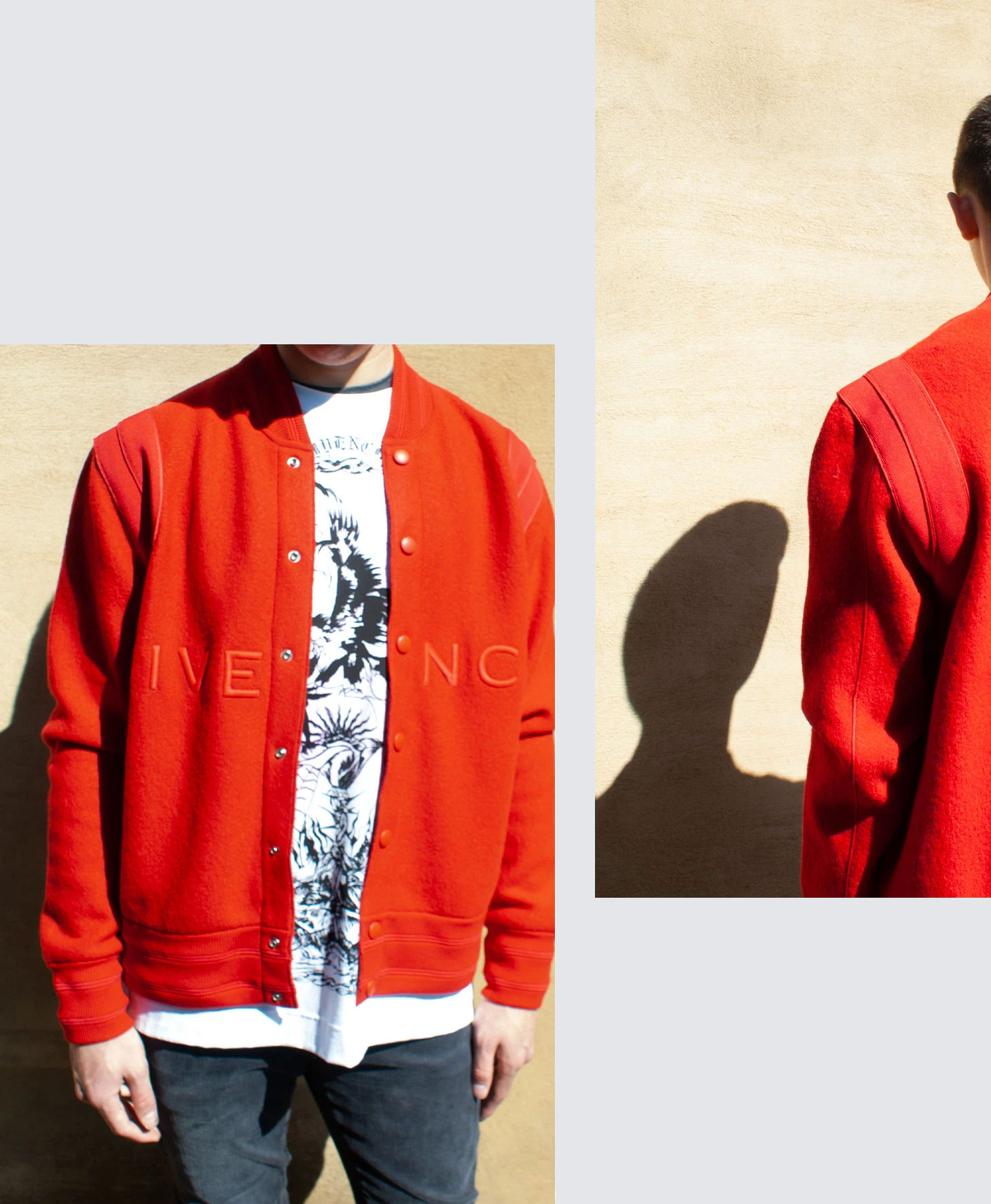 Our featured style from Givenchy is unapologetically bold, dressed head to toe (or collar to hem) in a bright red colourway. And that's just the way we like it. We love that for all its flamboyancy, there is still a discernible sense of reserved elegance in Givenchy's Red Wool Logo Bomber Jacket, perhaps demonstrated best by the chic, no-nonsense logo embroideries on the chest and back that almost camouflage themselves into the piece with tonal threading. The audacious colour tones certainly make it somewhat of a party piece, but don't be afraid to combine it with some slightly more conservative colours and graphics for some exciting everyday looks.