28603,27723,22059,28614,28611
A milestone moment in the UK's proposed roadmap out of lockdown has finally come to pass. Following the latest update, most indoor entertainment and hospitality venues have been permitted to operate once again (albeit in a limited capacity), allowing for the reopening of our favourite bars, restaurants, cinemas and even hotels.
With each stage of the unlocking, we're presented with more opportunities to attend an increasingly diverse range of events and occasions, a prospect that's had us dreaming up all kinds of wild and wonderful outfits to wear to them. To mark the occasion, we've put together an edit of our recommendations for the places to visit and the outfits to wear to make that all-important impression…
1. Museums & Galleries
What better way to reintroduce some culture back into our lives than by visiting the diverse range of museums, galleries and exhibitions located across the country? Art and fashion are, of course, intimately related, so it's only natural that we landed here when penning our checklist of places to visit after the May 17th unlocking. The highlight of our corresponding outfit ensemble has to be Off-White's White Sprayed Caravaggio Print T-Shirt, Virgil Abloh's tribute to Caravaggio's baroque masterpiece the Madonna of the Rosary. We've chosen to overlay the aforementioned t-shirt with Valentino's Black Oversized Nylon Shirt, which features an intricately woven macramé chest pocket that brings the artistic referencing of the overall outfit full circle.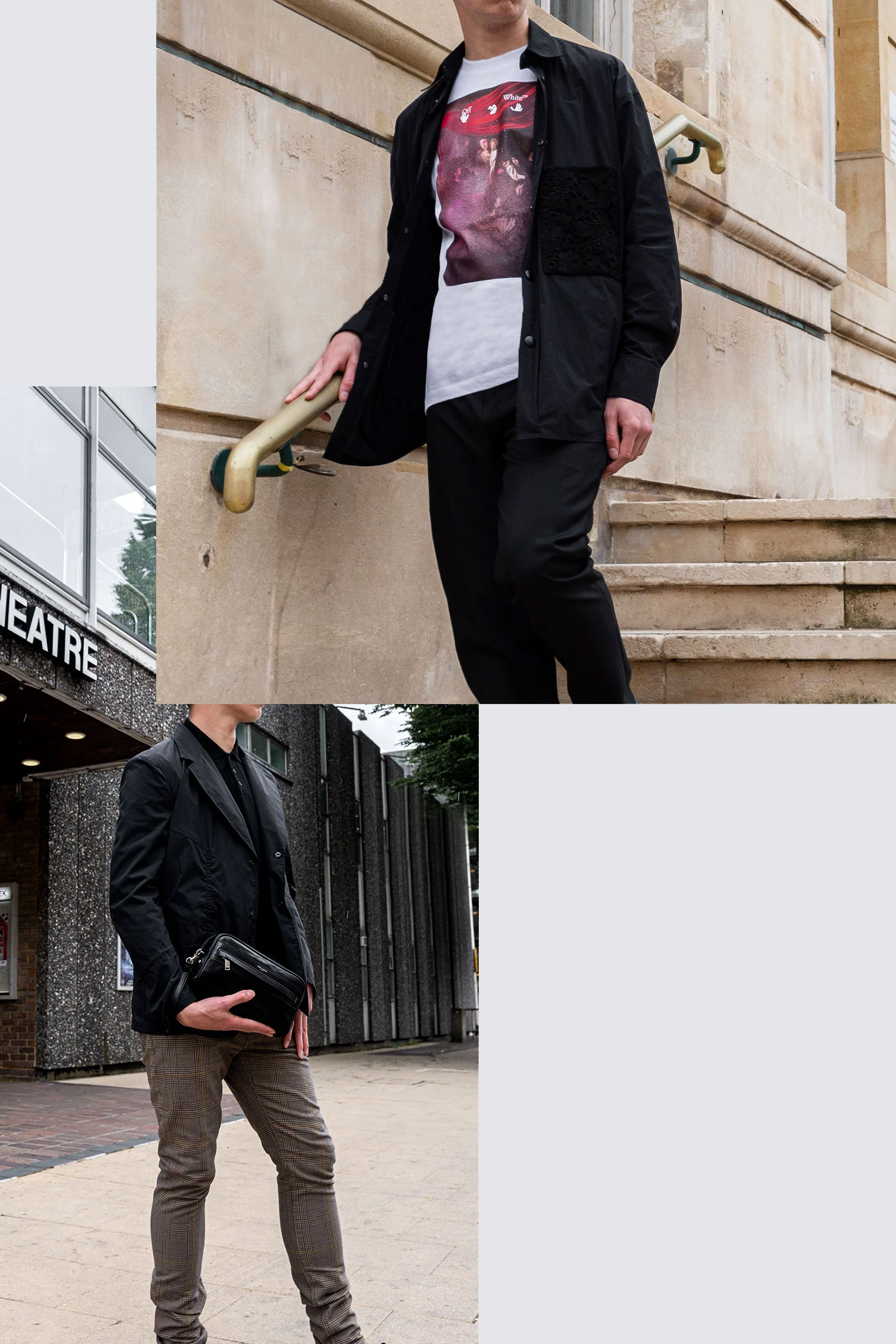 2. The Theatre
Easily one of the most exciting aspects of the latest round of unlocking is the return of the entertainment sector. Indoor venues like cinemas and theatres have reopened their doors to the public, giving us more interesting things to do and, most importantly, more interesting things to wear. Long gone are the days when a trip to the theatre would be considered a strictly formal event, necessitating strictly formal attire. However, we still favour a slightly more conservative approach to dressing for such an occasion, as a means of paying homage to tradition, rather than following it blindly. This classy combination of Givenchy's Black Technical Blazer and Saint Laurent's Black Monogram Polo T-Shirt is offset by these slightly more daring Prince Of Wales Check Skinny Jeans from Saint Laurent, resulting in a charming smart-casual look that possesses just enough flair to turn a few heads and spark a few conversations during intermissions…
3. Restaurants
After a year of persistent lockdowns spent endlessly recycling through a rotation of hoodies, joggers and house slippers, we're taking every opportunity to dress our absolute best with open arms. With the latest round of restriction lifting, indoor dining is finally back on the menu, reintroducing the type of sophisticated dinner date that doesn't quite manifest through al fresco dining. Of course, the overall flavour of your dinner ensemble will vary slightly depending on the venue and its corresponding dress code, but we're favouring a dress to impress look by default. The Valentino Grey VLTN Times Technical Wool Sweater and Givenchy White 3 Av George V / 75008 Paris Shirt channel an air of refined elegance, while the exotic embossing of Givenchy's Black Lizard Embossed Lock Ankle Boots and extravagant spike embellishments featured in Christian Louboutin's Skypouch Black Leather Bag with Silver Spikes give the entire outfit a dramatic edge that doesn't detract from the sophistication of the overall look.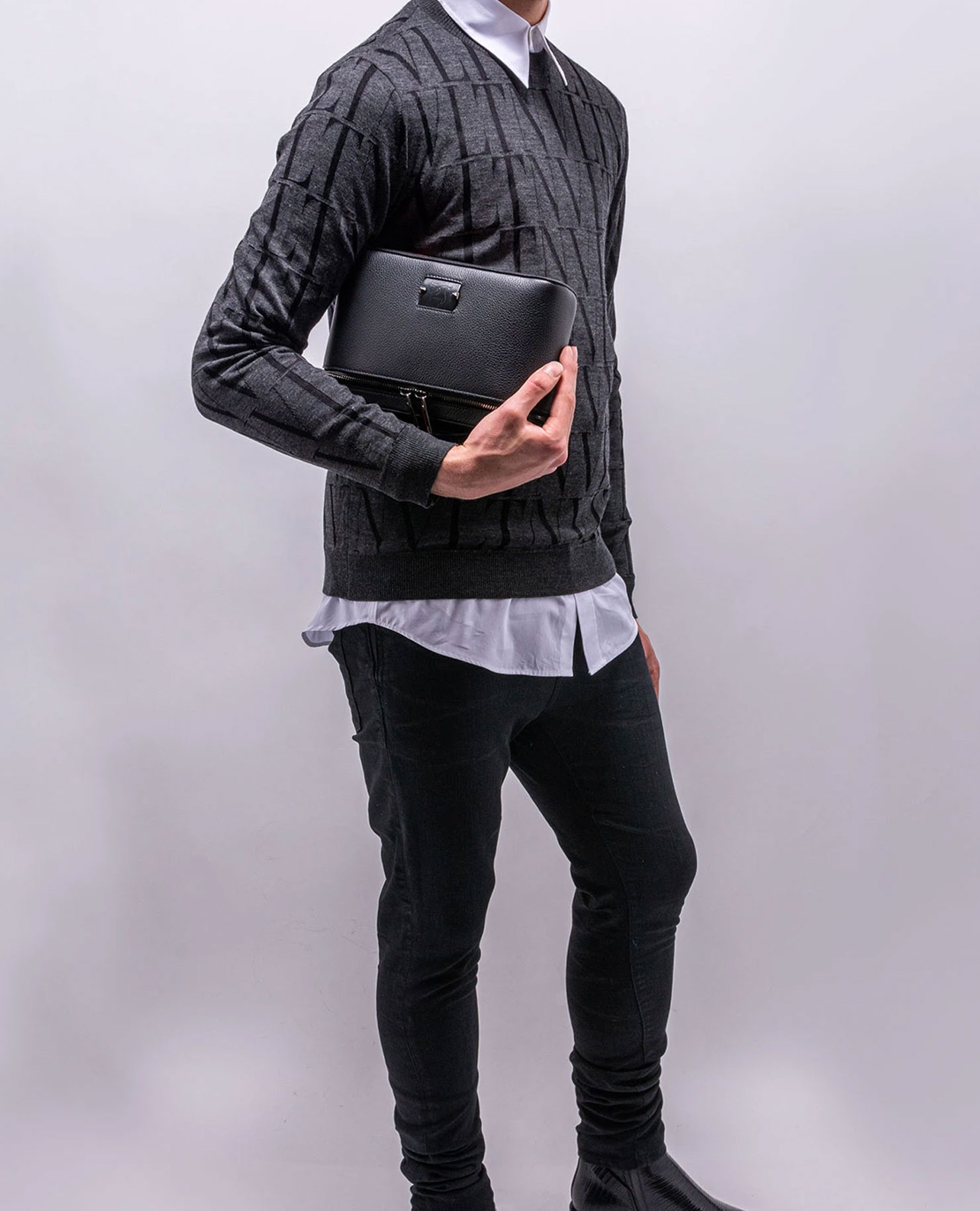 4. Bars & Pubs
When deciding on an outfit for your favourite bars and pubs, there's generally less of an expectation to conform to 'traditional' dress codes (which, let's face it, can be frustratingly limiting) than is commonplace for your more 'high-end' restaurants. We're using that to our advantage with this featured outfit, which suggests a more casual vibe that still honours the sense of occasion with some statement-making trimmings. In particular, we'd like to draw your attention to the rocker-style distressing and bandana patchworking of Amiri's Bandana Thrash Antique Black Jeans and the eye-catching strap on Off-White's Black OW Logo Nylon Crossbody Bag for examples of some exciting features that breathe life into the look without making it gaudy or ostentatious.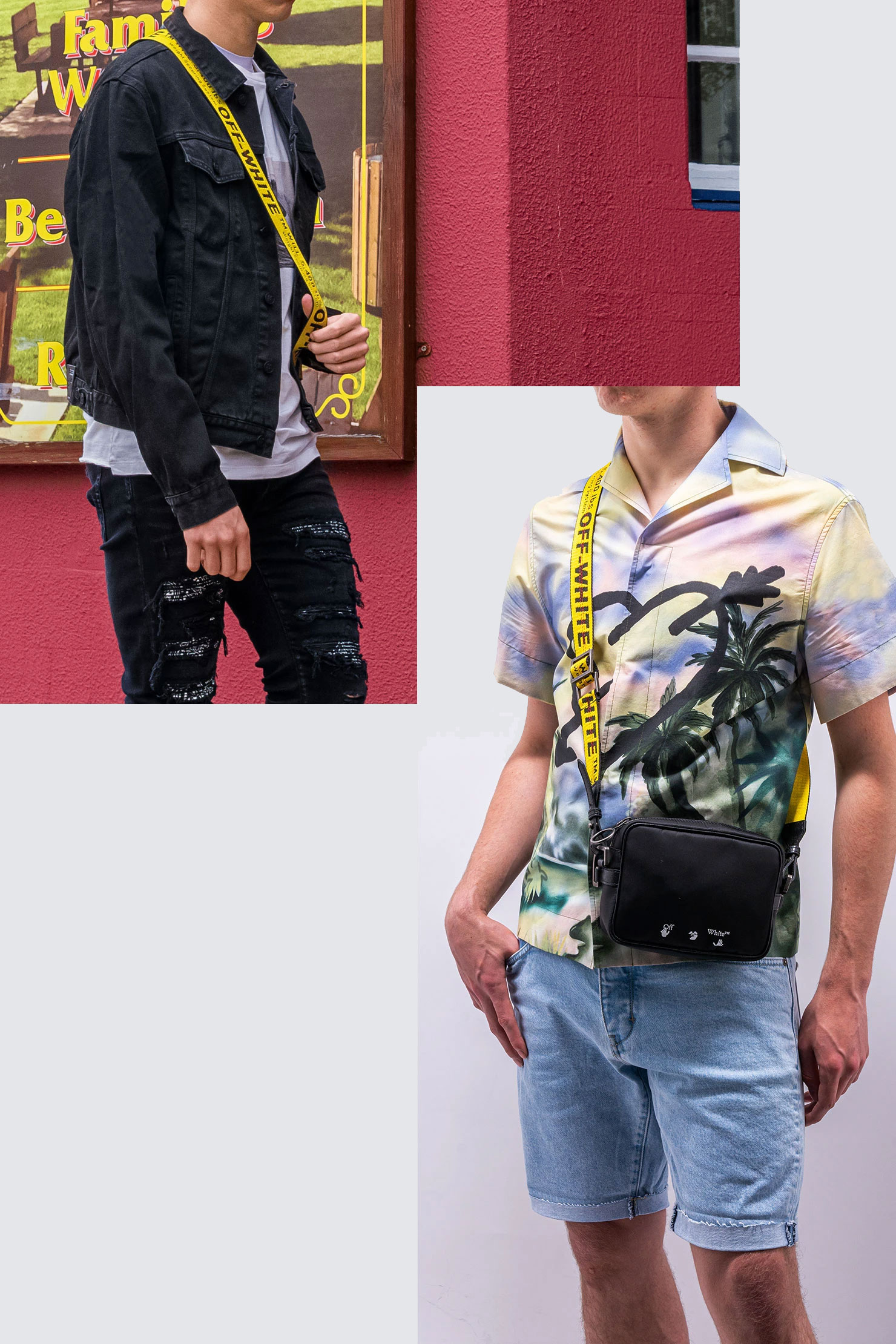 5. Sunny Vacations
OK, so we might be getting a little ahead of ourselves with this one, considering international travel isn't freely permitted just yet. But with regards to that particular situation, we certainly seem to be heading in the right direction, and therefore we see no harm in prepping our wardrobes for that fateful day when we're finally free to jet off to the furthest corners of the planet once again. Uninterrupted sunshine will certainly be the prerequisite for deciding on potential vacation destinations for most, so we've put together an outfit that both celebrates and capitalises on the best of the summer weather. The exuberant colour tones and tropical-inspired graphics of Palm Angels' Paradise Print Bowling Shirt are perfectly emblematic of the quintessential summer holiday vibe, making this piece the undisputed centrepiece of our outfit. We're counting down the days until we can finally board a plane again, but if you simply can wait no longer, you might even want to consider a 'Green List' country like Portugal (in which case outfit planning just upgraded from an afterthought to a top priority!).