35489,35493,35496,35501,35510,35517,35520,35521
The Easter bank holiday is on the horizon and if you're anything like us, you're hopefully making plans with friends and loved ones and doing what you can to make the most of the April break. Thankfully this year, the shackles are almost completely off and we're free to enjoy our favourite pastimes without the fear of government-imposed lockdowns and restrictions spoiling the fun.
If you're still scratching your head for ideas, this latest editorial feature should provide you with some inspiration for what to do, where to go and, most importantly, what to wear over the Easter break.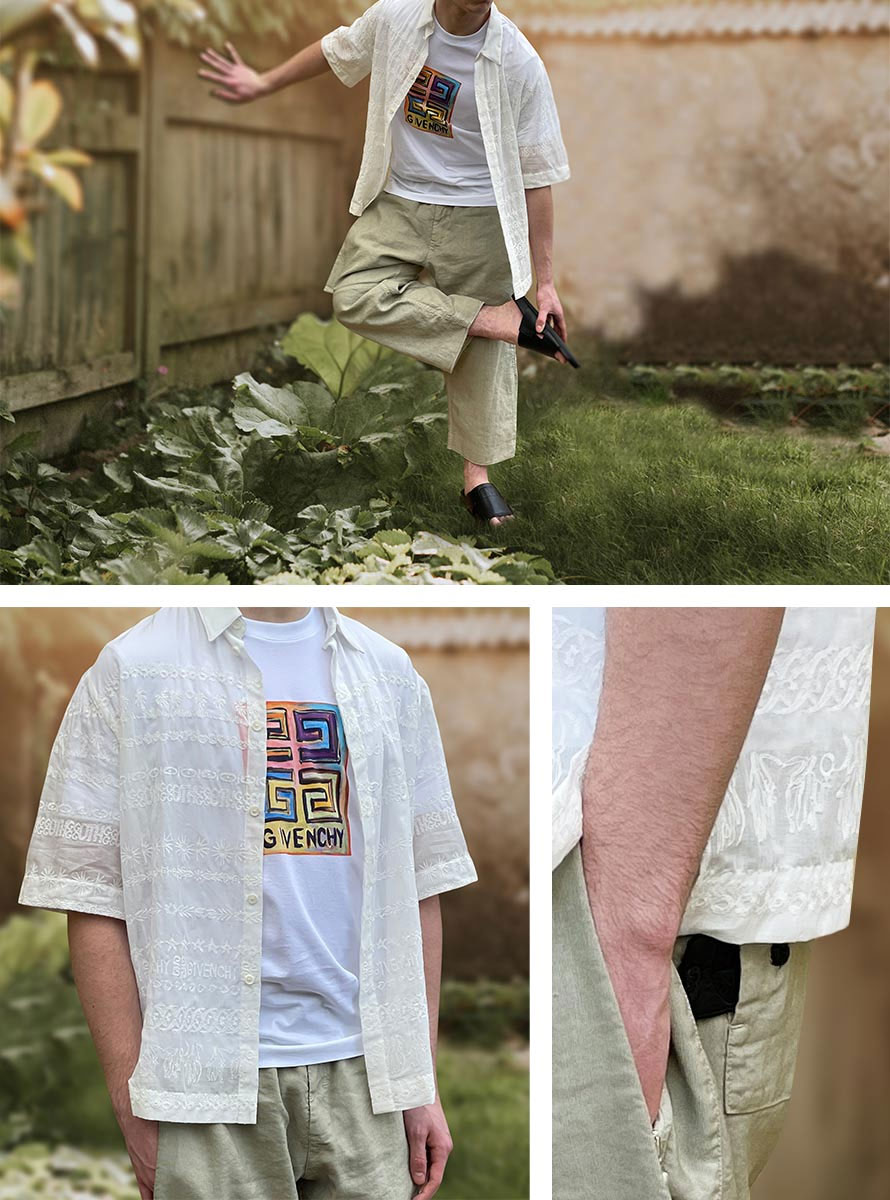 Host a BBQ for the family
It feels like it's been some time since we've been confident enough in the weather to plan any events that are heavily reliant on the sun, especially when you consider that last summer was a bit of a washout. But we're holding out hope for some more favourable weather this coming bank holiday weekend and as such, we're putting family barbecues back on the menu!
We've gone for a look that's as light and as flowy as one would expect the conversation to be at such a jovial occasion. Givenchy's loose-fitting, Josh Smith collab summer shirt leads the way here, complemented by an equally breathable pair of linen-blend cropped trousers from Stone Island Shadow Project, an airy combo that will keep you cool under the heat of the sun above the flames of the grill below. The featured 4G sun print t-shirt completes the total Josh Smith aesthetic and provides a colourful punch to the outfit.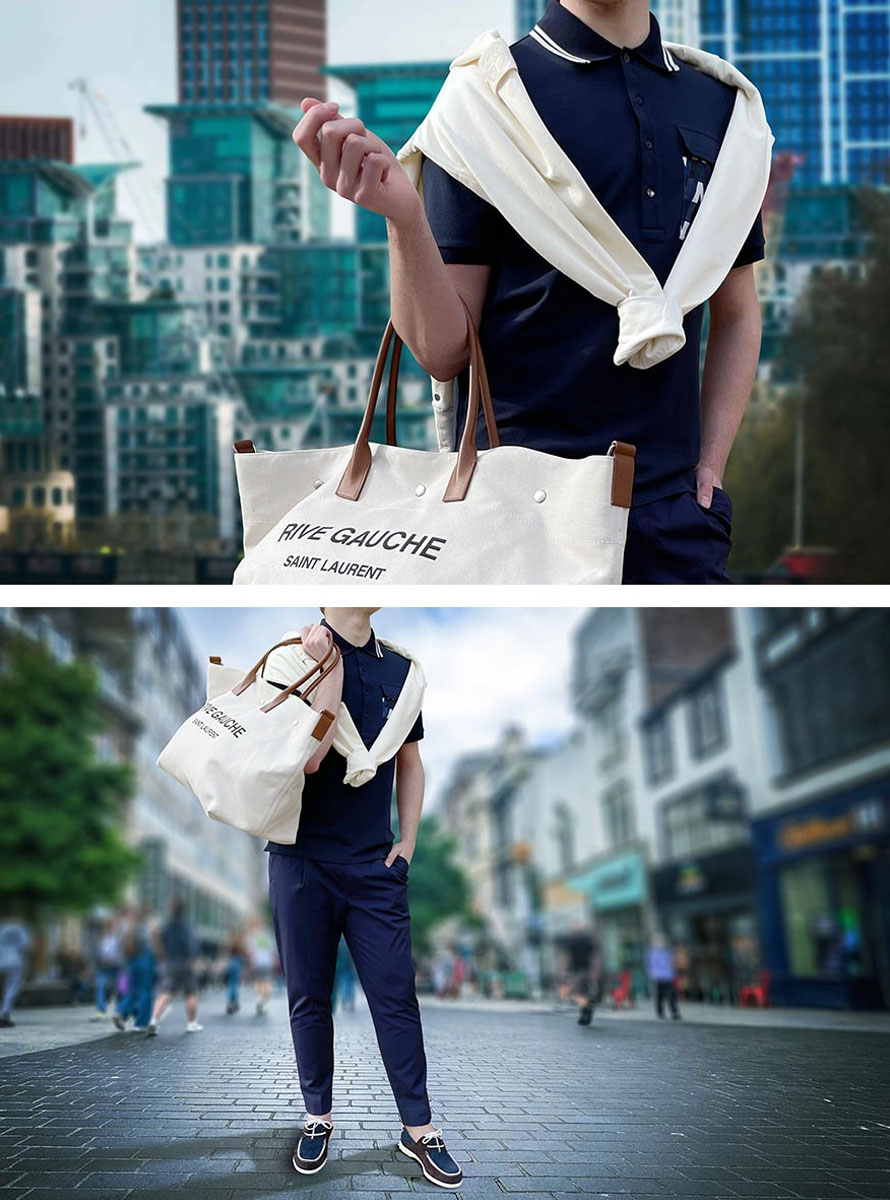 Book a city break away
If you've been planning to treat yourself to a relaxing weekend away, then there's surely no better time to do it than the long bank holiday weekend. While some of us may have developed a little bit of airport anxiety during the various lockdowns, this could be a great opportunity to ease back into the vacation mood before venturing back onto the more serious, transatlantic flight circuit in the summer.
We want to shine a special light on totes and shoppers for your weekend breaks this season, with this featured Rive Gauche maxi shopping bag from Saint Laurent being the focal point of our city break-themed outfit. Elsewhere, an optical patch polo from Valentino, a pair of athletic trousers from Moncler and Christian Louboutin's dapper Geromoc loafers make for a super slick navy look that's broken up nicely by our 'Ghost Piece' sweatshirt from Stone Island.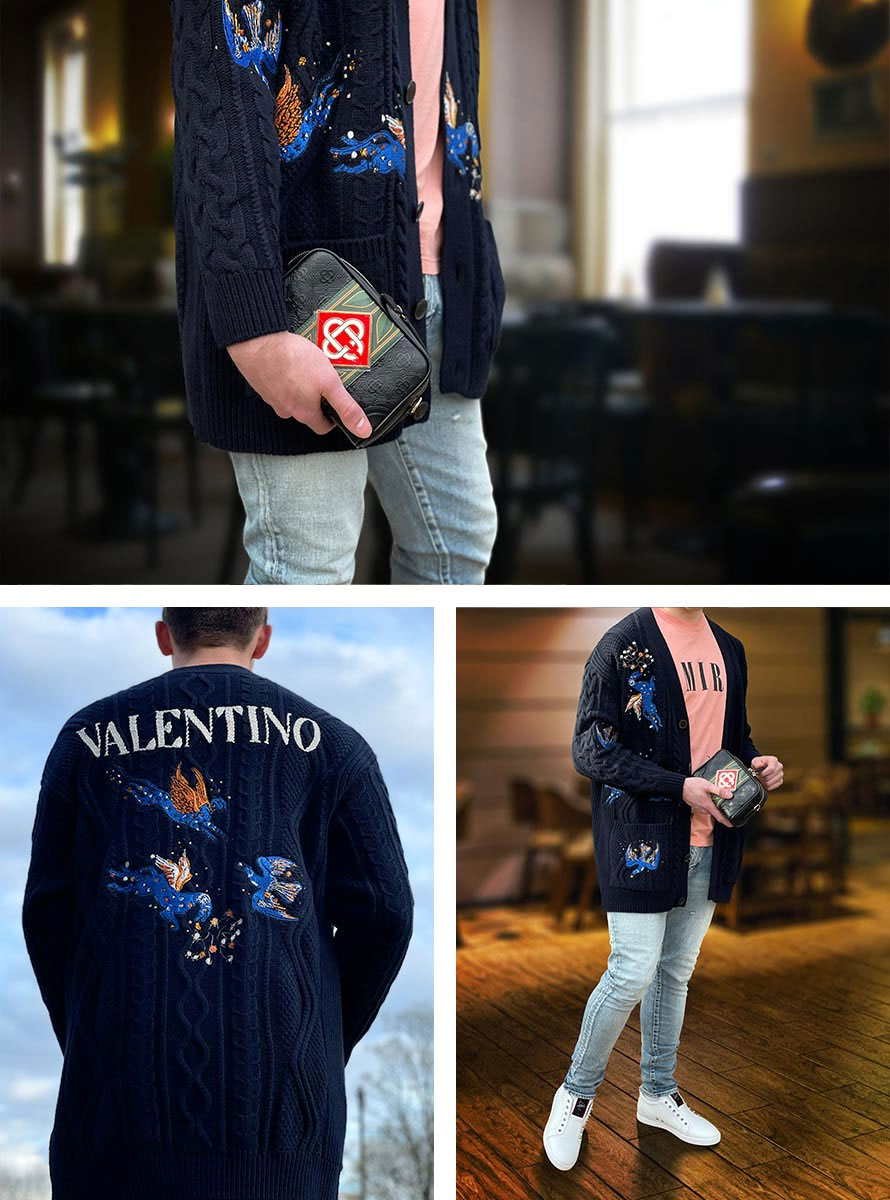 Enjoy an Easter brunch
The Easter break is the perfect time for a spot of brunch with the family, a partner or a good group of friends (though you might need to move fast to secure your reservations!). Whether you're into the more swanky, upmarket establishments or prefer to stick with your cheap and cheerful local spot, we suggest you keep it lighthearted with your fit.
Our outfit of the day is very much inspired by the blossoming spring spirit, with a pastel peach logo tee from Amiri and an open cardi with the fantastical 'Utopia World' graphic featuring front and centre. The monogram crossbody bag from Casablanca is perfect for storing your small essentials and lends an undeniable luxury edge to the complete look.